Part of my job in Quality Assurance & Support involves checking websites for their suitability and grading them in terms of age appropriateness for children. It's something I enjoy doing (you're jealous, aren't you!) and luckily I have two willing helpers in the form of my two children, my almost two year old son and 11 year old daughter. Lately we've been having lots of fun testing out some great Christmas websites. Here's our favourites: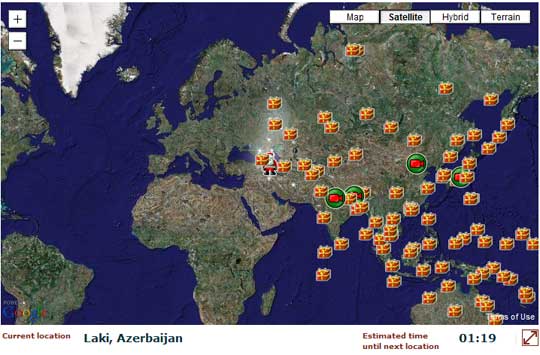 We love this site. Every year on the 1st of December the official countdown begins until the launch of Santa's sleigh on Christmas Eve.
On Christmas Eve itself you can track Santa on his way around the world, dropping off presents as he goes.
If your little ones are too excited to sleep, it's a great way to get them into bed. You simply show them Santa is on his way and tell them that Santa only delivers presents to good boys and girls who go straight to sleep – within minutes they'll be tucked up in bed.
Suitable for children of all ages and great to watch together as a family, it's become a real tradition in lots of houses around the world.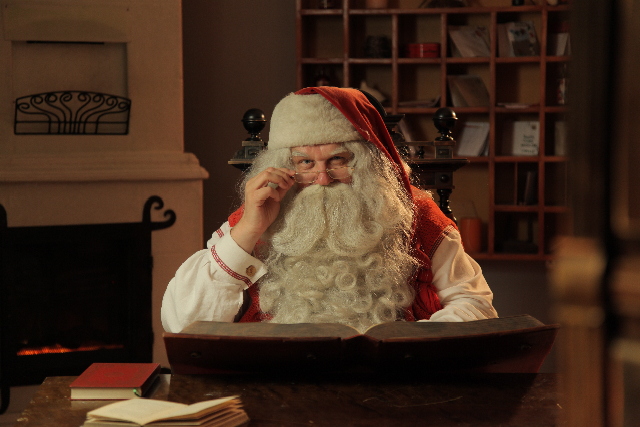 Not technically for kids, but rather a great website for parents to use to make a really special message for their children from the big man himself.
This is such a wonderful way to bring the magic of Christmas alive for little ones. My 11 year old is a little too old to appreciate it now, however the little one absolutely loved his message from "Father Kissmaaaaasss" and was fascinated at how he knew his name. I even got my very own video message from Santa, courtesy of my daughter, which i was thrilled with – big kid that I am!
You can quickly and easily compile your own video message to your child. You simply select a few details like date of birth, gender, likes, have then been "naughty or nice", what presents they want and you can even add a photo to really bring the experience to life. Once completed you're emailed a link to the video and you can watch it again and again.
It's such a lovely, unique was to bring a little festive cheer to the children via the magic of the Internet and best of all, it's free too!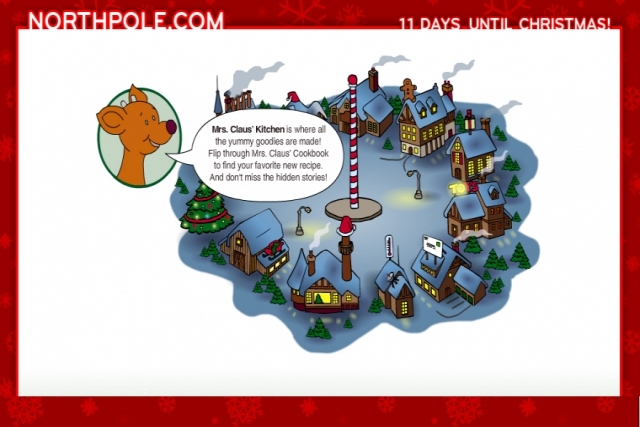 This is a website we'd not come across as a family before and it's a great for parents, teachers and children alike. Kids can write letters to Santa, print colouring pages, personalise Christmas stories, play games, find cool crafts to make and delicious recipes too.
At the top of the page is an interactive Christmas village, if you click on the houses and workshops you get taken to different parts of the website, Santa's Workshop and Mrs Claus's Kitchen for example.
There's also a great Elf Blog featuring regularly updated crafts, recipes and much more. All in all this is a great website for adults and children to enjoy together.
If you're looking for inspiration this Christmas – maybe things to make and do with the kids, then take a look at our Christmas Ideas board on Pinterest for a little "pinspiration", there's some great recipes and crafts for kids of all ages on there.
Do you have a favourite Christmas website you enjoy visiting with the children? Or can you recommend some great Christmas ideas?